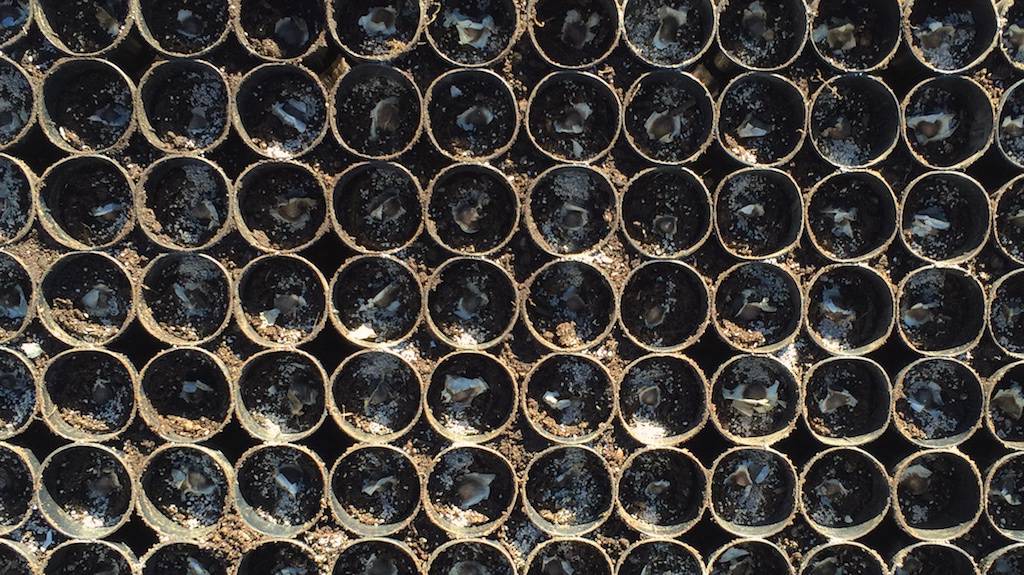 Moringa Seedlings Just Planted
Just a quick update to say we have begun planting seeds today for our next batch of Moringa seedlings. Many people would say it's far to early to be planting Moringa now but we disagree. As I explained in the previous blog post "Moringa Seed Pods (Drumsticks) in First Year of Planting" it's important to plant early in the year when you want seed pods but have a shorter growing season.
Each container is sprinkled with mycorrhizae beneficial fungi before the PKM1 seed is planted. The trays holding the containers are then placed in a small greenhouse which is heated by hot water from a solar thermal collector we built.
These Moringa seedlings will be perfect for you to plant in the ground as soon as your last frost date has passed. For those in warmer climates, consider planting these Moringa seedlings in the ground in March (if your last frost date has passed). In taking this early planting approach you would be setting yourself up for a really good seed pod (drumstick) harvest by the fall.
If you live in a colder climate consider transplanting these seedlings into a larger pot by April/May. This will give the tree some time for the roots to "take" in the new pot before the growing season outside really begins. If you would prefer to grow from seed yourself don't forget that you will definitely want to plant PKM1 seeds.
When the Moringa Seedlings are for sale again I'll post an announcement on Facebook, Twitter, Instagram and this blog. 
Latest posts by Mark Reese
(see all)