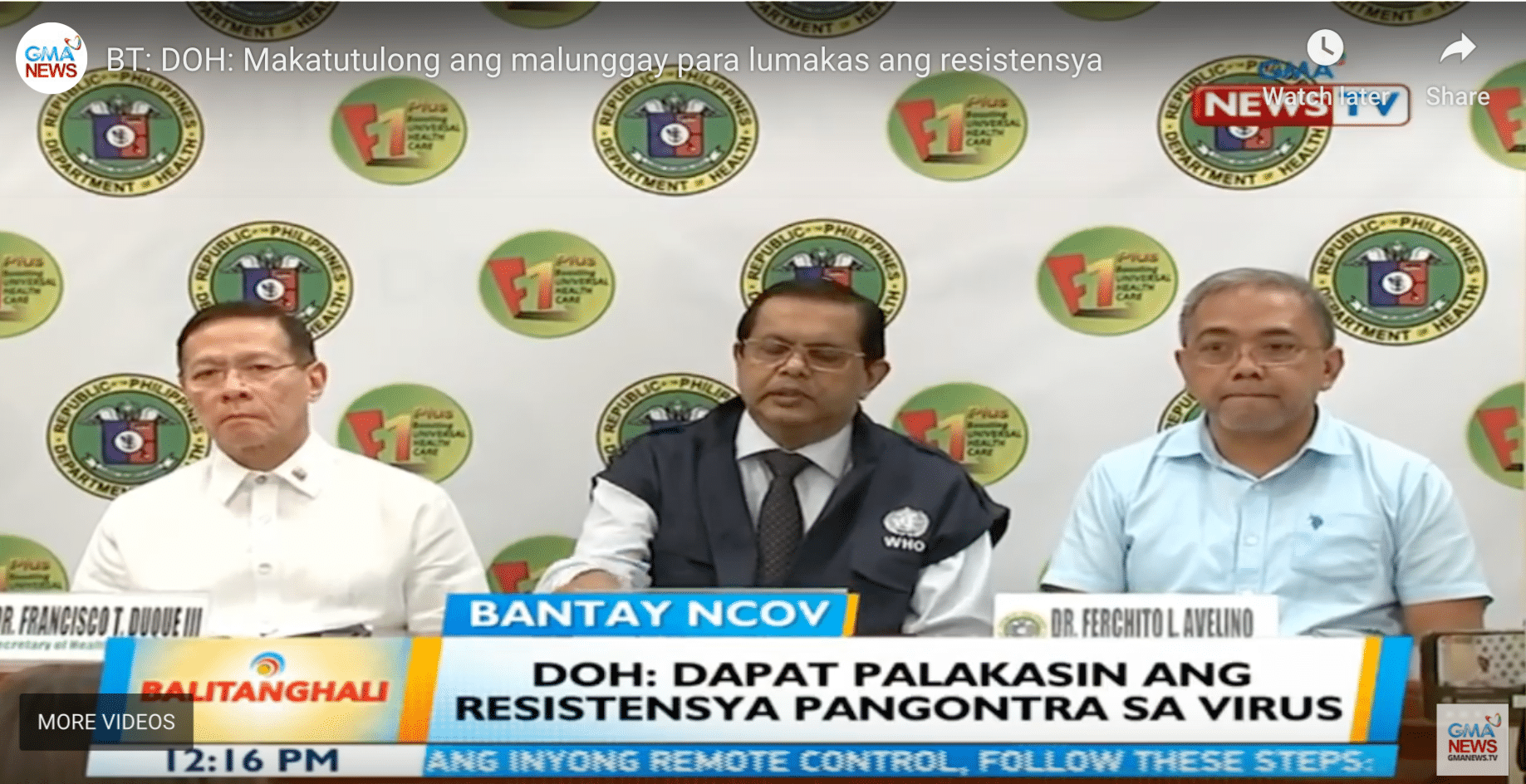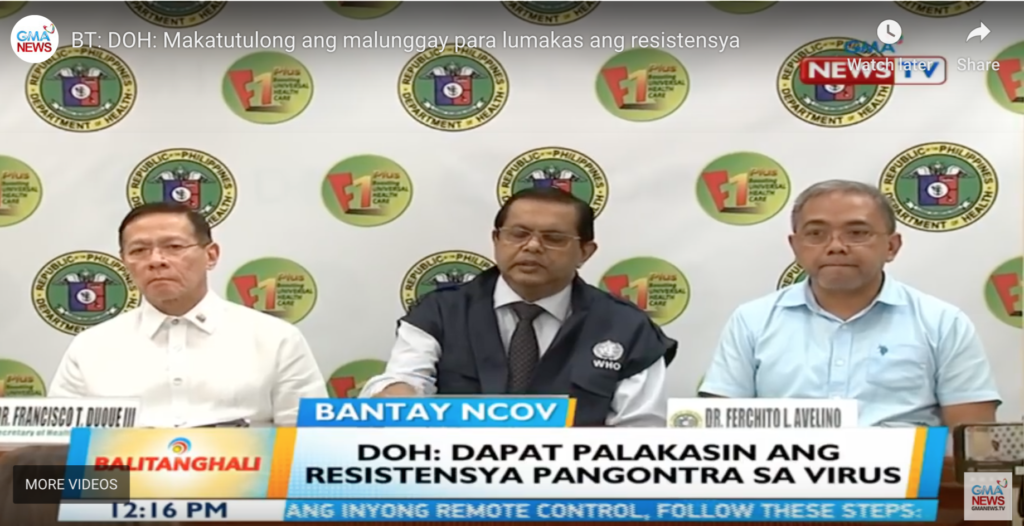 Can Moringa help protect you from the Coronavirus COVID-19? Great question! Unfortunately, only initial studies of Moringa's antiviral potential have been conducted. There is still much to learn and to date, no research has been conducted on using Moringa for a Coronavirus.
But here is what we can say… (Short Video Below)
The Philippine Secretary of Health Recommends everyone mix Moringa into their food!
In the Philippines, the Secretary of the Department of Health, Francisco Duque, has recently been on the news to share ways people can help to protect themselves from the Coronavirus.
He advised people to "Drink a lot of fruit juices rich in Vitamin C, eat.. put Malunggay (the Phillipino name for Moringa) in your soup or other food."
News agencies within the Philippines are pushing this advice out, reminding people of the importance of a healthy diet and building up a healthy immune system, especially now!
Philippine news agencies also took the time to discuss Moringa in greater detail, including the following.
"Malunggay, scientifically known as Moringa oleifera, is dubbed as a miracle vegetable and nature's medicine cabinet. The World Health Organization also considers it as a low-cost health enhancer."
Start at 2:20 to hear the Secretary of Health, Francisco Duque, give advice on using Moringa.
How can Moringa help support a healthy immune system?

Moringa is one of, if not, the most nutrient-dense plant on the planet.
It's packed full of minerals, vitamins, amino acids, antioxidants, and anti-inflammatories.
This extremely nutrient-dense food can help ensure your body has what it needs to function properly.
Taking Moringa every day for the last 5 years has made a night and day difference in my own ability to fight off sickness! Especially when I have been sleep-deprived and stressed. In fact, this is the very reason that I take Moringa every day.
With 6 kids under 10 years old, I'm no stranger to stress and lack of sleep. I need all the help I can get! I've found Moringa has given me that help.
Stock up and take advantage of free shipping on 3 or more bottles of Moringa Capsules.
Use coupon code: CAPFS
We ship orders out the same day if placed before 2:00 pm PST so you will have your Moringa FAST!
Need an even more economical way to take Moringa? If you can handle the potent taste, try our Moringa powder.
Latest posts by Mark Reese
(see all)