Description
Moringa Powder: USDA Certified Organic Moringa Oleifera Leaf Powder
Have you just heard about Moringa leaf powder? Are you looking for a high quality product from a business you can trust? We have good news: you have found the right place! We have organic Moringa powder that you are going to love!
A Healthy Leaf is more than just another business adding Moringa leaf powder to their online store. We are a small family business that is centered around Moringa. Our family eats fresh Moringa leaves when in season. When we can't harvest Moringa leaves off our own trees, we eat Moringa oleifera powder. If we are in a rush or on the road, we take Moringa capsules. As a family, we care about the quality of our Moringa leaf powder!
Like you, we want to eat Organic Moringa powder that is incredibly nutritious! We want the Moringa leaf powder to have a freshness and vibrancy that can be seen, smelled, and tasted!  We want to know the trees are being grown without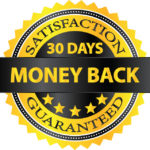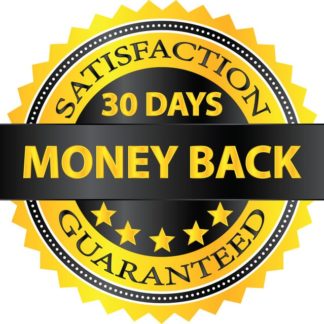 chemical fertilizers and pesticides. We want organic Moringa powder that is tested and free from heavy metal or microbial contamination. It is for these reasons our family eats Moringa oleifera powder from A Healthy Leaf and why we whole heartedly recommend our product to you!
Order yours today with a 30-day money back guarantee! 
Reasons to buy Moringa Powder from A Healthy Leaf
The color and smell testify to the quality:
Our Moringa leaf powder is a deep and vibrant green. The quality of the powder is obvious when you first open a bag. The smell is potent and fresh; the color is rich.
We have grown and dried plenty of our own Moringa right here in California. We know what freshly dried Moringa smells and looks like. This powder is excellent. If you leave this powder outside exposed to the sun and air, you will see a grayish brownish layer form on the exposed surface. It's important to keep the powder in a dry and dark environment to keep it from degrading from the light and oxidizing.
It's Certified Organic:
Our Moringa oleifera leaf powder is grown on a USDA certified organic farm.
The drying method preserves nutrients and minimizes contamination:
After being harvested by hand, washed, and then rinsed, the Moringa leaves are placed into a dryer. The whole leaves are dried at a maximum temperature of 114 °F. Using this temperature controlled drying facility minimizes the time it takes for the leaves to dry while still keeping the powder a raw food product. This is important for both the purity and nutrient retention of the product. Open sun drying of the leaves, for example, causes the highest level of nutrient loss while shade drying is slow and puts the product at high risk of contamination.
It's tested for microbiological and heavy metal contamination:
The Moringa oleifera powder undergoes microbial and heavy metal testing. We are so pleased to report this powder is well below all allowable limits and is of very high purity and quality!
We are confident we are providing a very high quality, high potency, fresh Moringa oleifera Powder. Order yours today!