Moringa Tree for Sale! Grow the "World's Healthiest" Tree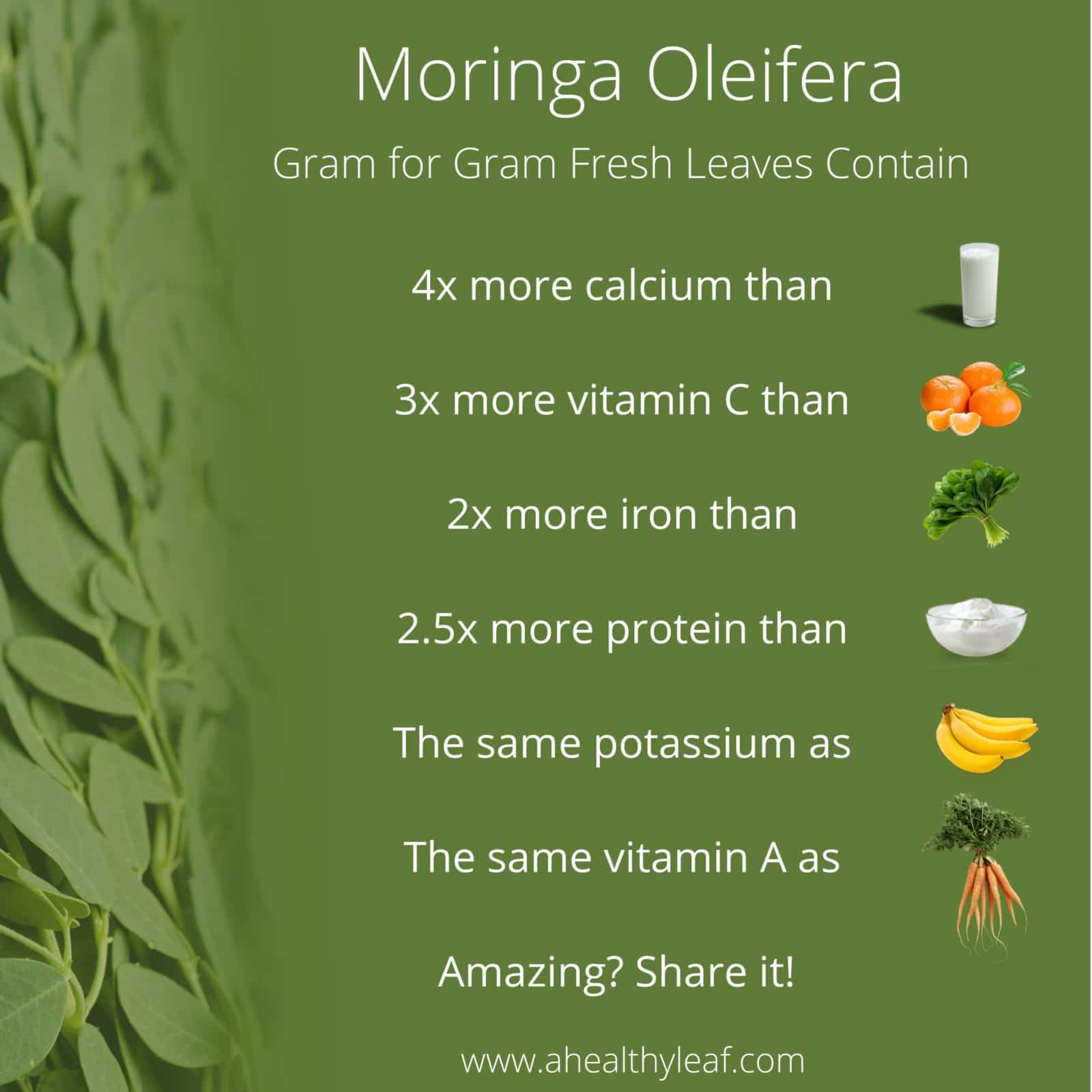 Do you want to experience the benefits of Moringa yourself? Moringa powder and capsules are great – we use them every day… but fresh leaves are simply the best!
When you grow your own Moringa tree you can harvest fresh leaves daily when they are in season! Imagine being able to grab a handful of Moringa leaves from your tree at each mealtime.
If you have some patience you can grow Moringa from seed. If you need to make up for lost time or just need to start producing Moringa leaves as quickly as possible — our Moringa rootstock is for you!
Why Buy Moringa Rootstock From A Healthy Leaf?
Experience
Over the last 4 years, we have sold Moringa trees of every shape and size. We have learned what works best for our customers. Seedlings are too fragile and often don't survive the shipping and transplanting.
On the other hand, we have consistently had excellent results from shipping rootstock. They aren't fragile and as long as they don't freeze or sit in water they are extremely robust.
It's the fastest way to grow a Moringa Tree
Our Moringa Oleifera rootstock is harvested from trees that have already grown 6-14′ feet tall. Before being shipped the trees are cut down leaving at least 12″ of bare stem. The taproot + stem is shipped bare without soil. When the root is replanted the cut stem will bud and multiple lateral stems will begin growing. It's like having several trees from one root! If the weather is hot (average daily temperature above  75 deg F) expect to have buds and new growth within a few weeks. If it's in the early spring or late fall expect it to take longer before you see buds and new growth appear.
The second product picture shows an example of the rootstock with a significant amount of new growth emerging. This picture was taken only 4 weeks after being planted (and this was in the very late fall in North San Diego County).
Our Moringa roots are BIG, BIGGER, EVEN BIGGER AND BIGGEST
You get to choose the size of the rootstock you would like to buy!
Don't forget to add Mycorrhizae Beneficial Fungi to your order
For healthier and faster-growing and more resistant Moringa use Mycorrhizae Beneficial Fungi. The beneficial fungi create a symbiotic relationship with plant roots to increase water and nutrient uptake. When you add a large pack to your rootstock order you will save nearly 20% off the normal price of Mycorrhizae Beneficial Fungi! Empty the package into the planting site so it will come into contact with the roots when roots are planted.
Moringa Tree Growing Notes
A heavy frost will kill tender above-ground growth and a freeze can kill the tree completely if the roots are unprotected. If you live in a milder climate consider protecting your tree by placing straw around the base to insulate the roots.
Moringa grows incredibly fast when the average temperature is above 70 deg. F and Moringa loves full sun.
In colder climates keep the trees inside in the winter and enjoy the rapid growth through the summer. Moringa Oleifera Root Stock is simply the fastest way to grow a Moringa tree. Order yours today!
Watch As Moringa Roots are Harvest and Replanted
Still reading? We are glad! Now take a moment to watch and see our Moringa roots being harvested and replanted.