Description
Overview     Uses     Nutritional Value     Daily Intake      Quality     Review Video
---
Moringa Capsules / Moringa Pills Overview
Moringa pills often referred to as Moringa capsules, are a great option for adding Moringa to your diet – and we carry the best Moringa Capsules! The pills are vegan and are simply vegetable capsules (not gelatin capsules) that have been filled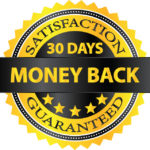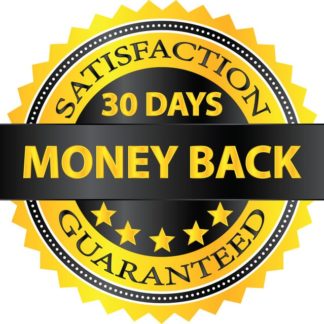 with 100% pure Moringa leaf powder. That means all the amazing benefits of Moringa powder also apply to our Organic Moringa pills!
Order yours today with a 30-day money back guarantee! 
---
Reasons for Using Organic Moringa Capsules vs. Powder
It's commonly acknowledged that diet and nutrition play a huge role in long-term disease prevention. Eating Moringa every day is a powerful way to increase your personal health and organic Moringa pills are the most convenient way to accomplish that goal.
Taste: Many people can easily incorporate the powder into their smoothies or meals but not everyone can. For those that have tried to incorporate Moringa powder into their diet and just can't, or those that don't want to bother, Moringa pills are a great option!
Convenience: For those days when you don't have time to make your favorite Moringa smoothie or dish, grab a few pills; and you are good to go! With Moringa pills you never have to go a day without Moringa again.
Travel: When traveling, it's easier to grab a bottle of pills for the road than to bring along your bag of powder. When you are away from your kitchen, the pills make eating Moringa consistently a breeze.
If you are interested in buying Moringa pills, there are several things to watch.
What to Look for in Moringa Pills
When comparing all the different Moringa pills for sale, here are some tips to help you out.  Make sure the pills are:
Pure Moringa powder with no additives or flow agents
Labeled as raw food, meaning the leaves were dried at a low temperature preserving nutrients
Green in color, not brown as so many are!
Made from USDA Certified Organic leaf powder. You don't want to be consuming a green powder produced from leaves that were consistently sprayed with chemicals and pesticides!
---
Moringa Capsule Benefits
Just like Moringa powder, there a lot of organic Moringa capsule benefits! Many use our organic Moringa capsules to:
Reduce inflammation and joint pain
Boost the immune system
Increase energy levels
Reduce blood sugar levels
Reduce blood pressure
Reduce cholesterol
Increase libido
Treat ulcers
Treat or completely prevent cold sores (Herpes Simplex Virus)
Balance hormones and slow the effects of aging down
Improve digestive health
Protect against arsenic poisoning
Treat and protect against liver dysfunction
---
Moringa Capsules Nutritional Value
With a list of benefits like shown above you won't be surprised to learn that Moringa powder is a source of over 90 nutrients, and is acclaimed for having 47 anti-oxidants and 36 anti-inflammatories. It also contains 25% protein. The protein is a complete plant protein which contains 18 amino acids including all 9 essential amino acids! In the case of Moringa, the synergistic effect of all these bioavailable nutrients is incredibly powerful.
This is definitely one food you want to add to your diet and take each and every day!
Think all Moringa capsules on the market are equal?  The video review below of several leading brands is for you-you will be shocked at what you see!
---
Moringa Capsules Daily Intake
There is no set Moringa capsules dosage or an exact number of how many Moringa capsules you should consume each day. Remember, Moringa capsules simply contain powerful raw food. Generally speaking though, you will want to start by taking at least 4 capsules (1.6 grams of Moringa powder) daily.  After a week or two, you can double your daily intake to 8 capsules a day if desired. Again, there are no rules with eating Moringa. It's a healthy, whole food; and we love it!
Feel free to take your Moringa capsules with or without a meal, in the morning and evening or simply take them all at once at any time of the day.
When you feel you are coming down with sickness, experiencing a lot of stress, or struggling to get the sleep as your body needs, consider taking more capsules than your normal daily amount–these are the situations where Moringa makes a tremendous difference!
---
Moringa Capsule Quality
At A Healthy Leaf, our Organic Moringa Capsules have the following properties:
USDA certified organic Moringa Powder:
Our Moringa oleifera leaf powder, which fills the Moringa capsules, is from Moringa grown on a USDA certified organic farm.
The drying method preserves nutrients and minimizes contamination:
After being harvested by hand, washed, and then rinsed, the Moringa leaves are placed into a dryer. The whole leaves are dried at a maximum temperature of 114 °F. Using this temperature controlled drying facility minimizes the time it takes for the leaves to dry while still keeping the powder a raw food product. This is important for both the purity and nutrient retention of the product. Open sun drying of the leaves, for example, causes the highest level of nutrient loss while shade drying is slow and puts the product at high risk of contamination.
It's tested for microbiological and heavy metal contamination:
The Moringa oleifera powder undergoes microbial and heavy metal testing before being packaged into our Moringa oleifera capsules. We are proud to report this powder is free from microbial contamination and contains less than 1% of the allowable limits for heavy metals. This powder is of very high purity and quality!
---
Moringa Capsule Review Video
Some information in this review is dated as the video was made in 2016.