Overview   Uses   Benefits   Nutritional Value   Daily Intake    Quality   Side Effects   Review Video
---
Moringa Capsules / Moringa Pills Overview
Moringa capsules are a great option for easily adding Moringa to your diet. We are confident we carry the best organic Moringa capsules but don't take our word for it. Read the reviews! Our organic Moringa capsules are vegan, meaning they are simply vegetable capsules (not gelatin capsules). They are filled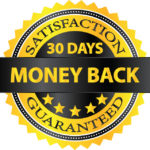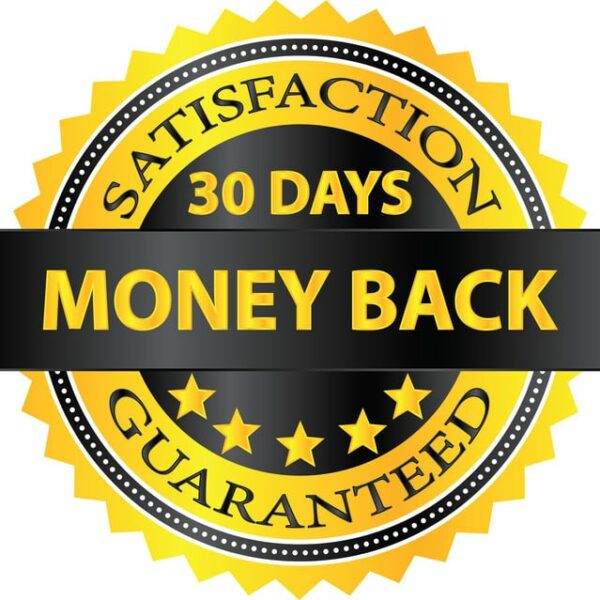 with 100% pure Moringa leaf powder. That means all the amazing benefits of Moringa powder apply to our capsules!
Moringa Capsule Details:
Know all the details before you buy!
120x capsules per bottle
400 mg of pure leaf powder per capsule
Made with USDA certified Organic Moringa powder
The capsule size is size #0 for ease of swallowing (even my kids can swallow these capsules)
Vegan capsules are used
No fillers or flow agents are added! EVER!
Batch number and expiry date are clearly printed label of each bottle
Heavy metals tested and passes way below even California's ultra low standands!
One bottle of Moringa Capsules will last 30 days if you take 4x capsules (1.6 grams of Moringa) a day. We recommend at least 4x capsules a day. Some customers see a greater benefit when increasing their consumption.
Order yours today with a 30-day money-back guarantee! 
---
Reasons for Using Organic Moringa Capsules vs. Powder
It's commonly acknowledged that diet and nutrition play a huge role in long-term disease prevention. Eating Moringa every day is a powerful way to increase your personal health. Organic Moringa pills are the most convenient way to accomplish that goal.
Taste: Many people can easily incorporate the powder into their smoothies or meals but not everyone can. For those that have tried to incorporate Moringa powder into their diet and just can't or those that don't want to bother, Moringa capsules are a great option!
Convenience: For those days when you don't have time to make your favorite Moringa smoothie or dish, grab a few pills; and you are good to go! With Moringa pills you never have to go a day without Moringa again.
Travel: When traveling, it's easier to grab a bottle of pills for the road than to bring along your bag of powder. When you are away from your kitchen, the pills make eating Moringa consistently a breeze.
If you are interested in buying Moringa pills, there are several things to watch out for.
---
What to Look for in Moringa Capsules
When comparing all the different Moringa capsules for sale, here are some tips to help you out.  Make sure the capsules are:
Pure Moringa powder with no additives or flow agents. You will be amazed at the ingredients list of many Moringa supplements. I'm serious, take a look before you buy and know exactly what you are buying.
Labeled as raw food, meaning the leaves were dried at a low temperature preserving nutrients.
Green in color, not brown as so many are! When is the last time you saw a Moringa tree with brown leaves?
Made from USDA Certified Organic leaf powder. You don't want to be consuming a green powder produced from leaves that were consistently sprayed with chemicals and pesticides!
Heavy metals tested. Moringa is a bioacumulator of heavy metals. If grown in poor soil and not heavy metals tested you may be doing more harm than good to your body. (Ask to see lab results… don't assume. "Dry Labbing" is all to common).
Also, pay attention to the size and quantity of capsules. Make sure to find out the weight of each capsule and how many Moringa capsules are in each bottle before you buy.  Many times this information isn't obvious. Look for it. Know what you are buying. You don't want to take a single horse pill each day!
---
Moringa Capsule Benefits
Just like with Moringa powder, there are a lot of benefits to taking Moringa capsules every day! Please read the reviews for a glimpse into benefits* customers are experiencing with Moringa.
---
Moringa Capsules Nutritional Value
With a list of benefits like shown above, you won't be surprised to learn that Moringa powder is a source of over 90 nutrients! Additionally, Moringa is acclaimed for having 47 anti-oxidants and 36 anti-inflammatories! Add to that a 25% protein and a complete plant protein at that. This means it contains 18 amino acids including all 9 essential amino acids! In the case of Moringa, the synergistic effect of all these bioavailable nutrients is incredibly powerful!
This is definitely one food you want to add to your diet and take each and every day!
Think all Moringa capsules on the market are equal? Then the video review below of several leading brands is for you. You will be shocked at what you see!
---
Moringa Capsules Daily Intake
There is no set Moringa capsules dosage or an exact number of how many Moringa capsules you should consume each day. Remember, Moringa capsules simply contain powerful raw food. That being said, you will want to start by taking at least 4 capsules (1.6 grams of Moringa powder) daily. After a week or two, you can double your daily intake to 8 capsules a day if desired. Again, there are no rules with eating Moringa. It's a healthy, whole food; and we love it!
Feel free to take your Moringa capsules with or without a meal.  You can take them in the morning and evening or simply take them all at once at any time of the day.
When you feel you are coming down with sickness, experiencing a lot of stress, or struggling to get the sleep as your body needs, consider taking more capsules than your normal daily amount. These are the situations where Moringa makes a tremendous difference!
---
Moringa Capsule Quality
At A Healthy Leaf, our Organic Moringa Capsules have the following properties:
USDA certified organic Moringa Powder:
Our Moringa oleifera leaf powder, which fills the Moringa capsules, is from Moringa grown on a USDA certified organic plantation in India. We realize there is a huge spectrum of quality and purity of Moringa coming from India. After extensive testing and comparing we are extremely pleased to offer what we strongly believe is the best Moringa available on the market. 
The drying method preserves nutrients and minimizes contamination:
After being harvested by hand, washed, and then rinsed, the Moringa leaves are placed into a dryer. The whole leaves are dried at a maximum temperature of 114 °F. Using this temperature-controlled drying facility minimizes the time it takes for the leaves to dry while still keeping the powder a raw food product. This is important for both the purity and nutrient retention of the product. Open sun drying of the leaves, for example, causes the highest level of nutrient loss while shade drying is slow and puts the product at high risk of contamination.
It's tested for microbiological and heavy metal contamination:
The Moringa oleifera powder undergoes microbial and heavy metal testing before being packaged into our Moringa oleifera capsules. Thankfully, we are proud to report this powder is free from microbial contamination and contains less than the allowable limits for heavy metals for even California's extremely strict standards. 
---
Moringa Capsules Side Effects
First, let's be very clear.
Any information on A Healthy Leaf is given for informational purposed only. This information is not meant as medical advice or as a substitute for medical advice. This information shouldn't be used for diagnosing or treating any disease or health issue. Having said that, here is what we can say about side effects.
Blood Thinners and Moringa
If you are on blood thinners you will want to notify your physician to discuss Moringa. Moringa just like other leafy greens contains vitamin K. Since vitamin K is used by the body to help blood clot, Moringa will limit the effectiveness of blood thinners which are used to slow the clotting of blood. After you tell your physician how much Moringa you plan on taking each day they can adjust your blood thinners accordingly. Besides this simple interaction with blood thinners, we don't know of any negative side effects of Moringa — just a lot of benefits!
---
Moringa Capsule Review Video
Some information in this review is dated as the video was made in 2016. Almost all information is still relevant though. Also, this Moringa Capsule Review Video shows exactly what's inside Many of Amazons Best Selling Moringa Capsules. Furthermore, after you watch the video you will know exactly what to look for when scanning the food labels of Moringa supplements. You might be rather surprised when you find out what's inside these so-called natural Moringa supplements!
We will leave it up to you to decide which are the best Quality Moringa Capsules!
"I have taken many different brands of Moringa and this is the only Moringa that I have taken that has actually helped my aches and pains. I have also noticed I have more energy and feel better inside and out."

– Marlee