Whole Grain Moringa Bread
DISCLAIMER: Ok, hear me out before getting into the Moringa bread recipe. We love to cook and bake and use Moringa–when we have the time. If you want to experience Moringa for yourself the easiest way possible though we have an alternative: Capsules filled with Organic Moringa Powder. They are super convienent and affordable and simpy the best way to eat Moringa every single day!
Ok, having said that let's get back to the recipe!
This Moringa bread recipe provides a hearty, nutty, delicious, whole grain bread.  It also a natural way to incorporate the benefits of Moringa into your daily life.  There is no added sugar, and it is terrific as a side dish or lightly toasted with your choice of spread for a healthy snack option.  We trust you will enjoy it as much as our family has!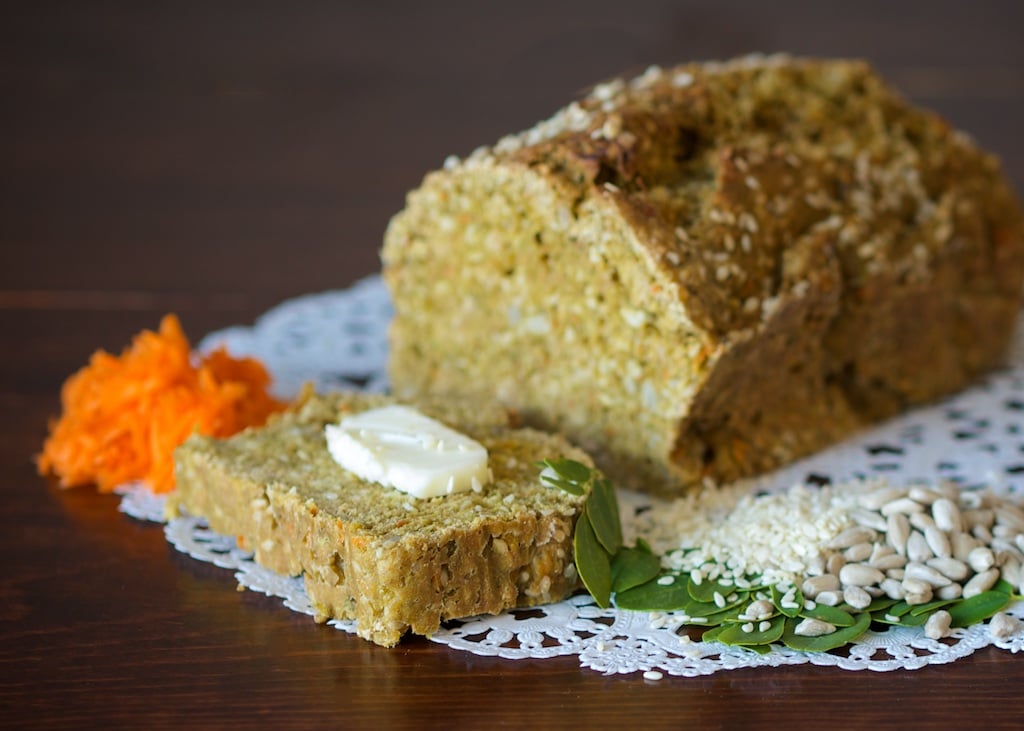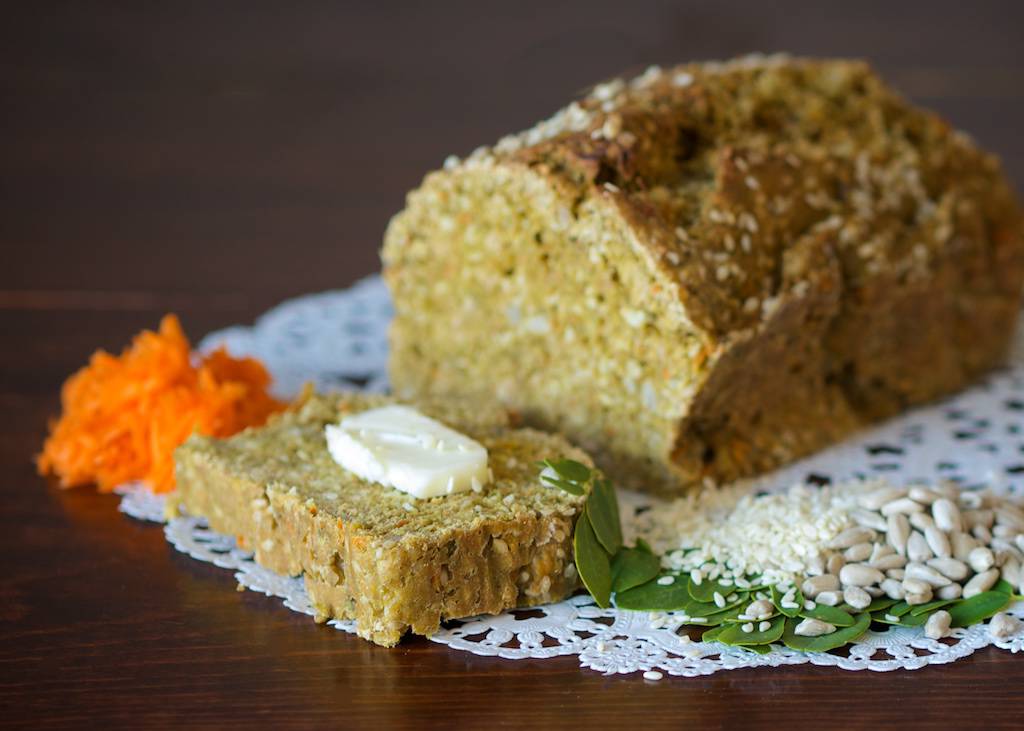 4

cups

spelt flour

(500g)

1

cup

mixed raw seeds

(150g) sunflower, sesame, pumkin etc...

3

medium

carrots

finely shredded

2

cups

warm water

1.5

tsp

yeast

2

tsp

salt

2

cups

fresh Moringa leaves

finely chopped or 2 Tbsp of Moringa powder
Soften yeast in warm water.

Add all ingredients into large mixing bowl.

Mix till moist dough forms or all ingredients are moistened. If available, use hand mixer or stand mixer with dough hook.

Spread dough into prepared mini loaf pans. Sprinkle the dough with sesame seeds (optional) .

Place two small loaf pans on middle rack of cold oven. Set oven temperature to 400 °F (200 °C) Bake Moringa bread for 45-50 minutes or until you can insert and remove a toothpick without dough sticking to the toothpick. The crust of the loaves should be lightly browned.
Recipe was inspired by: http://www.moringachef.com/en/moringa-recipes/moringa-whole-grain-bread/
Please share this recipe and feel free to repost on your website if you like. If you do copy please rewrite in your own words and add a link back to this page.
Thanks!