WARNING: If you need immediate benefits from Moringa stop and read this first. Even this fast growing tree takes months before you can harvest and enjoy the benefits of the leaves. Till then, we highly recomend our bestselling Moringa Capsules: made from organic Moringa.
Are you thinking about growing Moringa this year but wondering just how fast does Moringa grow? In this post I'll share with you one experience from growing Moringa last year.
How Fast Does Moringa Grow?
Moringa is a very fast growing tree, but it's also a tropical tree. This is both good and bad news! The bad news is if your climate reaches freezing temperatures, then the trees will die. The good news is Moringa grows so fast that it can actually be planted as an annual in a garden just like a vegetable. This is great news for people that live outside of the tropics–since you can still enjoy growing Moringa yourself! Just think of it as a vegetable and not a tree!
Below I will show you just how fast Moringa can grow! Keep in mind that San Diego has one of the best climates in the country for growing Moringa. A contact I have in Wisconsin grows Moringa as an annual in his garden. His trees reach up to 3′-5′ tall in a year depending on the summer temperatures.
Site Preparation – End of June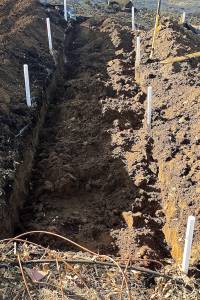 At the end of June, I prepared this plot for an intensive Moringa planting–meaning this bed was going to be planted with approximately 600 Moringa seeds with very close spacing! I wanted to loosen up the soil, remove rocks, and add composted manure.
Firstly, one shovel blade worth of soil was removed from the top of the planting site and set to the side. Then a second shovel blade depth of soil was loosened without being removed. Next thee wheel barrow loads of composted cow manure were added.  A broad fork was used to further loosen the soil and mix in the manure. Finally all the soil was added back into the planting site while additional compost was mixed it.
After about 3 hours of work, the planting site was prepared; and the drip irrigation was stretched back across the top of the bed. The soil was then watered to moisten the ground before planting.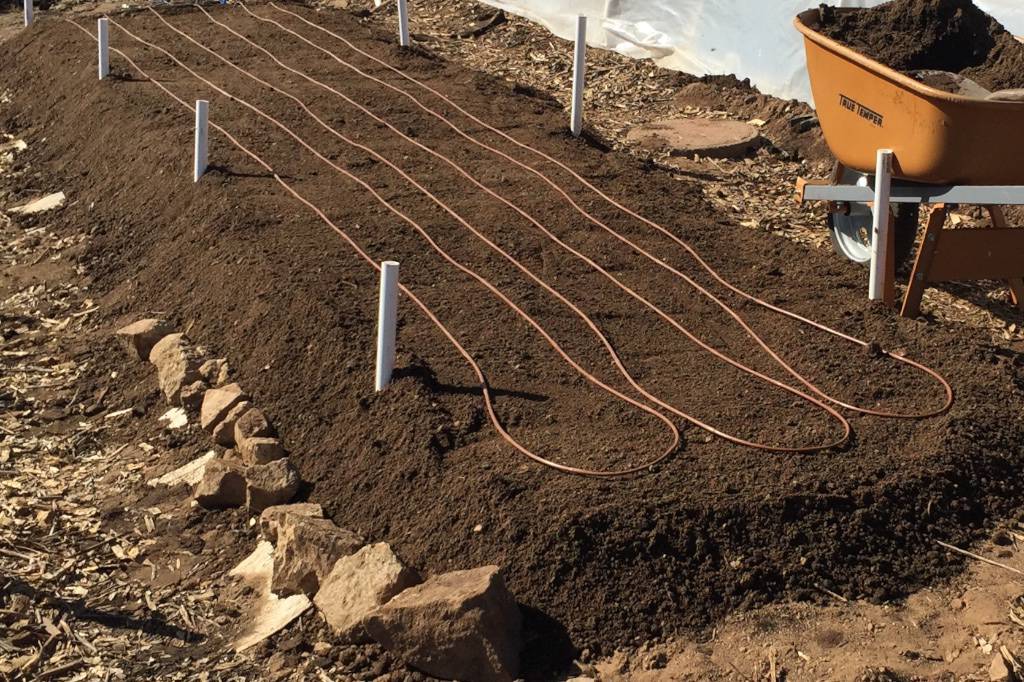 Planting Seeds – July 1
On July 1, the 4′ x 20′ plot was planted. Seeds were planted in 11 rows of 60 seeds per row. To help keep the rows orderly, string was stretched from one end of the bed to the other and used as a guide.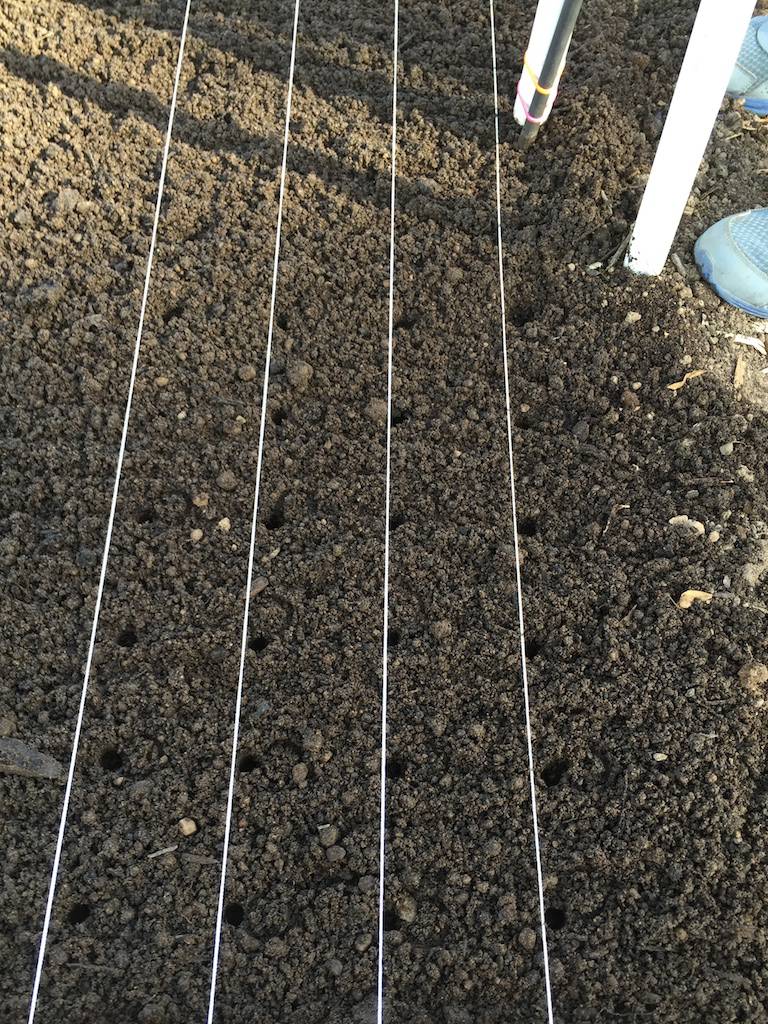 [maxbutton id="1″ url="https://www.ahealthyleaf.com/product/moringa-seeds-pkm1/" text="LEARN MORE ABOUT MORINGA SEEDS" ]
Moringa Seedlings Emerged – July 13
Two weeks after planting, here is what the plot of trees looked like. Only about 50% of the seeds that were planted ended up sprouting. The weather was incredibly hot and dry with temperatures regularly in the upper 90's and very low humidity.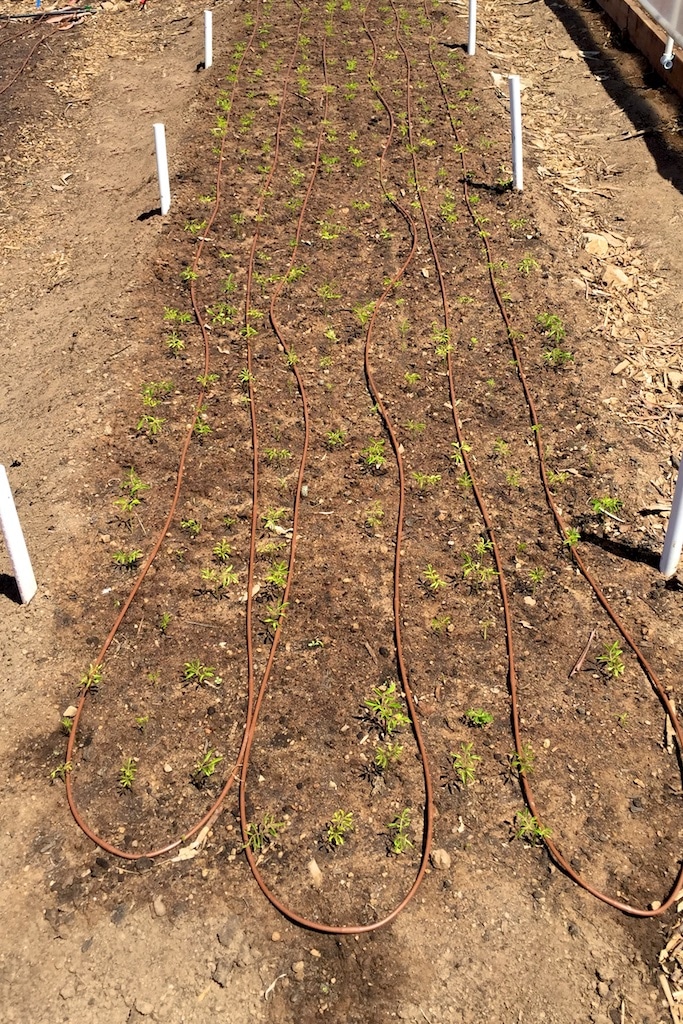 Trees up to 4 feet Tall 2 months after Planting – Sept 7
Just over 2 months after planting from seeds, the Moringa trees were up to 4′ tall! They were growing at a rate of 2 feet per month and absolutely loving the heat and sun! The trees were now established; and we could have harvested for leaves, but we wanted to see how fast these trees would continue to grow.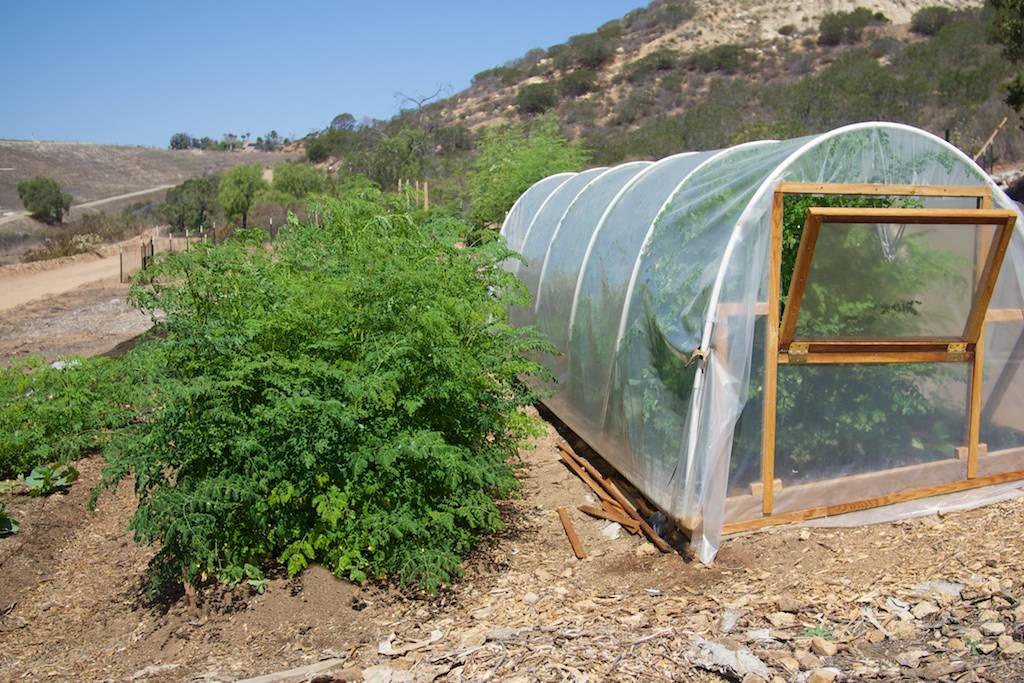 Trees up to 9 feet Tall 4 months after Planting – Nov 2
Over the next 1.5-2 months, the trees showed amazing growth: several trees reaching 9 feet tall! Although the picture below was taken on November 2, the growth rate had started to slow down by the middle of October. To be honest, we were expecting Moringa to be a fast growing tree; but we were not expecting it to grow this fast!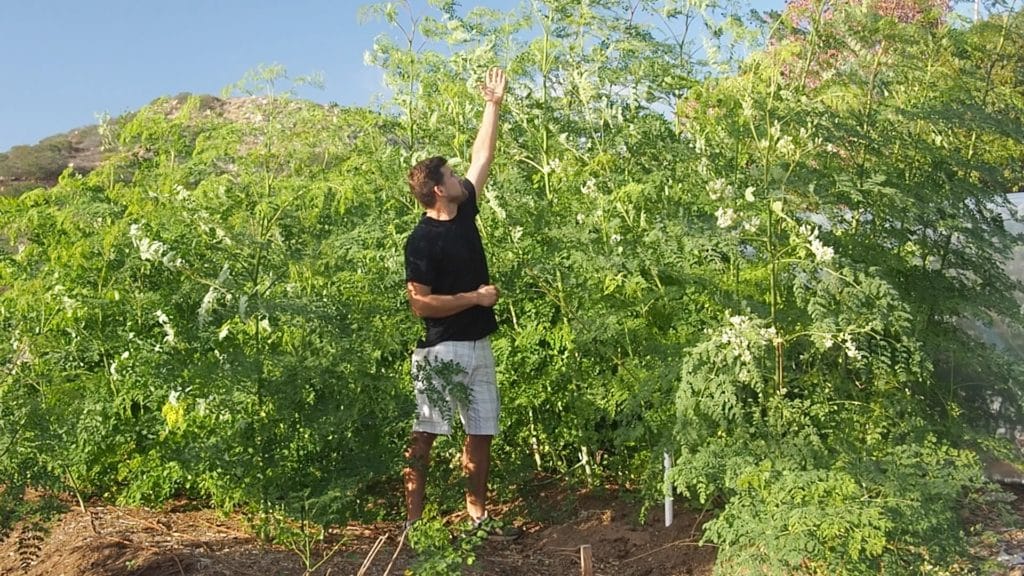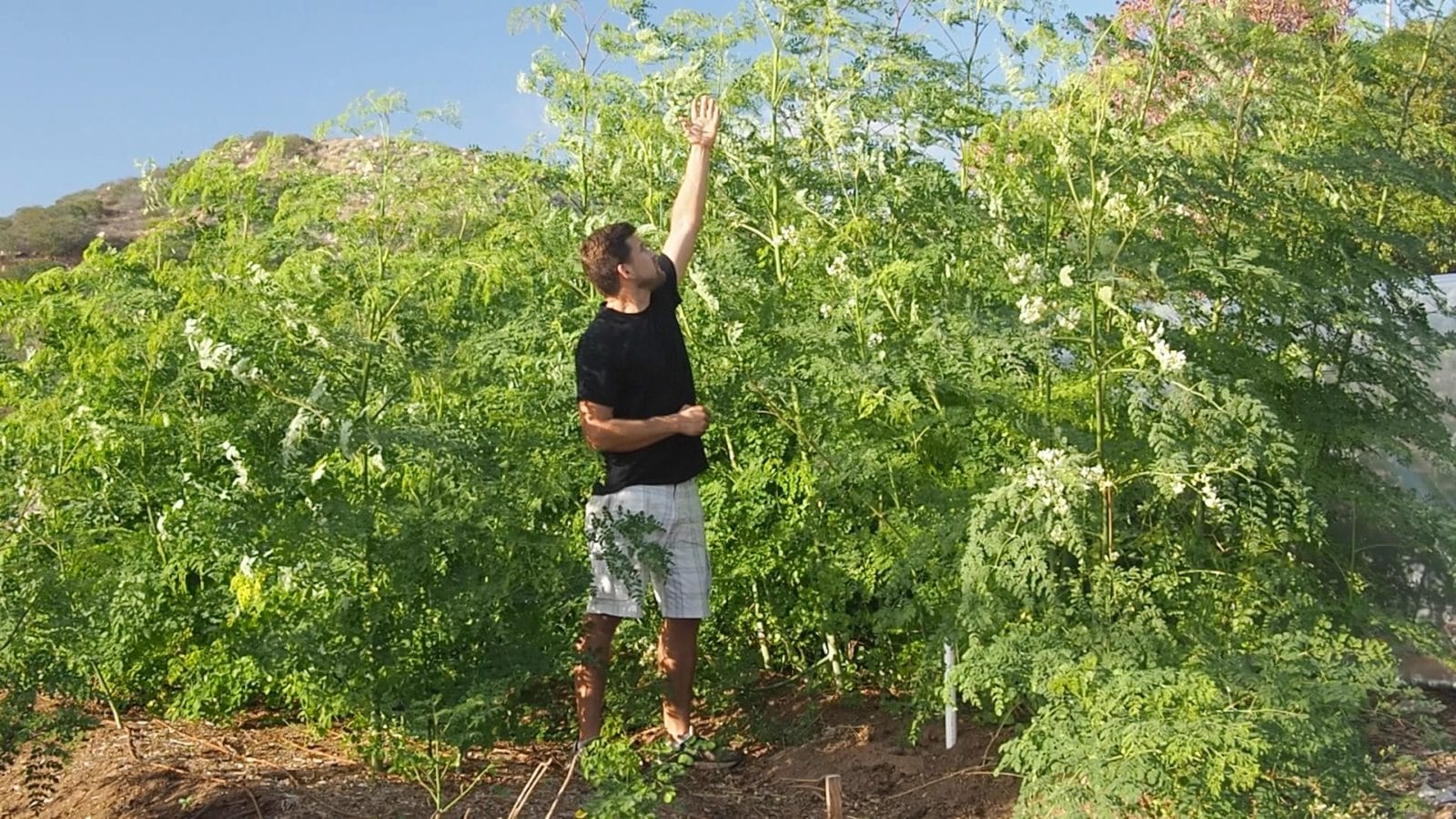 Growing Moringa for Yourself
While others are buying Moringa powder as the next "Superfood" as published just today in the European Supermarket Magazine, you can be enjoying the even more nutritious fresh Moringa leaves! All while having the satisfaction of growing Moringa yourself!
Depending on your climate, your results with growing Moringa may be a lot different than shown here. Again, if you live in a colder climate, think of growing Moringa like you think of growing an annual vegetable–like tomatoes. Germinate your seeds inside, and then transplant your seedlings outside after the last frost date.
Stay tuned for a blog post coming that provides step-by-step instructions for growing Moringa in colder climates.
If you need a source for seeds, you can find Moringa seeds and even seedlings in the online store.
If you have grown Moringa in the past or plan to grow Moringa this year, I would love to hear from you!  Please leave a comment below. Moringa is arguably the world's most nutritious plant!.
[maxbutton id="1″ url="https://www.ahealthyleaf.com/product/moringa-seeds-pkm1/" text="LEARN MORE ABOUT MORINGA SEEDS" ]
Latest posts by Mark Reese
(see all)