Need to Increase Milk Supply? Try Moringa for Breastfeeding!
You probably already know the incredible benefits of breastfeeding for both baby and mother. Perhaps you or someone you know would love to breastfeed, but there are concerns about milk supply. You are not alone! While breastfeeding is certainly on the rise in the US, still one of the largest reasons people give up is a concern over milk supply. In fact, one national study on feeding practices found that about 50% of mothers cited insufficient milk supply as their reason for stopping breastfeeding. [1] The Academy of Breastfeeding Medicine published a similar conclusion and stated "low milk supply is one of the most common reasons given for discontinuing breastfeeding." [2]
Long before prescription drugs, women throughout history have used certain herbs or foods to increase their milk supply. While most of these substances haven't been scientifically tested, they are still regularly used. A strong heritage of traditional use coupled with the sharing of personal experience have given many mothers enough confidence to believe certain herbs are indeed effective at increasing milk supply. Typical herbs used to increase milk supply are called galactogogues and include fenugreek, goat's rue, milk thistle, anise, basil, blessed thistle, fennel seeds, marshmallow, and others. [2]
Mothers are always looking for safe, effective, natural alternatives to increase milk supply. The good news is that research is showing Moringa oleifera leaves, generally prescribed in Moringa capsules, may be the perfect solution! We recommend Moringa for breastfeeding!
Moringa is Proven to Increase Milk Supply
Moringa oleifera is a fast growing, drought resistant, tropical tree native to northwestern India. It is now cultivated throughout most of the tropics and sub-tropics. Moringa oleifera is arguably the world's most nutritious plant and is also claimed to have a number of medicinal properties.
While anecdotal evidence has shown Moringa oleifera leaves help increase milk supply, we now also have clinical studies also backing up the claim. In fact,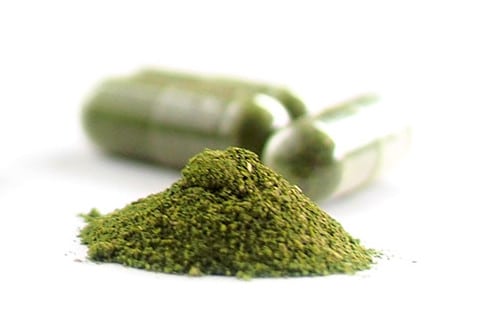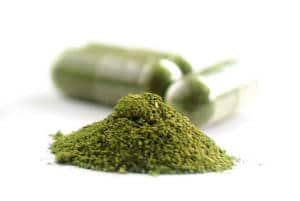 over the last 20 years a number of clinical studies have been conducted and published.
In the Philippines, Moringa powder in the form of capsules have long been prescribed by many physicians to help mothers increase breast milk supply. As a result, it's no surprise that the clinical studies about Moringa increasing milk supply have also come out of the Philippines. [3,4,5,6,7,8] These clinical studies assess the effect of taking Moringa for milk volume, with some also reporting the effect on the infant's weight up to 4 months after birth. The results are very exciting!
Clinical Trial Results
Studies showed that when mothers took 250-350 mg capsules twice per day, they had significantly increased volumes of milk production as well as increased baby weights.
Evidence from Randomized Controlled Trials prove that Moringa results in an increase in breast milk volume compared to placebo." [3]
Milk Production Significantly Increased
After including all trial data, the results showed that by day 4 after childbirth, milk production was significantly increased when mothers took Moringa capsules .
One clinical trial that was part of the larger study showed amazing results. In fact, it was published that breast milk volume increased 28-32% by day 3, 51-58% by day 4, and 152-176% by day 5! [5]
While the test showed positive results when using Moringa for breastfeeding, more than just the milk supply increased.
Baby Weight Significantly Increased
Two randomized controlled trials also showed an increase in the weight of the infant when the mother took Moringa capsules. [5,6] For example, in the control group, baby weights had increased 75% over birth weight by week 6. From mothers taking Moringa, the baby weight had increased 121% over birth weight! That represents a 60% additional increase in baby weight! By week 16, the additional increase in baby weight was 66% over the control group. [5]
Further research and more clinical trials with larger populations would be great to have. Currently, however, the research presented along with the additional references included below sum up the work that has been conducted to date. These all indicate that if you need to increase milk supply try Moringa for breastfeeding!
Moringa Side Effects
No adverse effects were reported by any individuals that were included in the testing.[3] Taking Moringa capsules post partum when breastfeeding has only showed to have positive results. We recommend that if a mother is on medication, a doctor should be consulted before taking Moringa
[maxbutton id="1″ ]
References:
1. US Department of Health and Human Services. "The Surgeon General's call to action to support breastfeeding." (2011).
2. Chantry, Caroline J., et al. "Use of glactogogues in initiating or augmenting maternal milk supply." The academy of breastfeeding medicine (2004).
3. Raguindin, P. F., et al. "Moringa oleifera as a Galactagogue." Breastfeeding Medicine 9.6 (2014): 323-324.
4. Co, Mary Antonette MD,. et al. "A comparative study on the efficacy of the different galactogogues among mothers with lactational insufficiency." The Philippine Journal of Pediatrics April-June 2002 vol st(2):88-93
5. Almirante, C., & Lim, C. (1996). Effectiveness of Natalac as Galactagogue. Journal of Phil Med Assoc., 71(2), 272.
6. Balde, Jennifer C., et al. "A Randomized Double Blinded Parallel-Controlled Clinical Trial On the Effective- ness of Different Doses of Moringa Oleifera (Malunggay) in Promoting Growth in Infants of Breastfeeding Mothers from UERMMMC and Different Hospitals In Metro Manila from June 2000- Jan 2001." UERMMMC Journal of Health Sciences 2002 Jan – April 5(1):21-27
7. Espinosa-Kuo, Criselda, MD (2005) A Randomized Controlled Trial on the Use of Malunggay (Moringa Oleifera) for Augmentation of the volume of Breastmilk among Mothers of Term Infants. The Fil Family Physician 2005 Jan-Mar a3(l): 26-33
8. Estrella, M., Mantaring, J., & David, G. (2000). A double blind, randomised controlled trial on the use of malunggay (Moringa oleifera) for augmentation of the volume of breastmilk among non-nursing mothers of preterm infants. Philipp J Pediatr, 49, 3-6.
For further research:
Briton-Medrano, G., & Perez, L. (2002). The efficacy of malunggay (moringa oleifera) given to near term pregnant women in inducing early postpartum breast milk production- a double blind randomized clinical trial.
Co, M., Hernandez, E., & Co, B. (2002). A comparative study on the efficacy of the different galactogogues among mothers with Lactational Insufficiency. Paper presented at the AAP Section on Breastfeeding Educational Program, San Francisco, CA.
Fahey, J. W. (2005). Moringa oleifera: A Review of the Medical Evidence for Its Nutritional, Therapeutic, and Prophylactic Properties. Part 1. Phytochemistry, 47, 123,157.
Ferreira, P. M. P., Farias, D. F., Oliveira, J. T. A., & Carvalho, A. F. U. (2008). Moringa oleifera: Bioactive compounds and nutritional potential. Revista de Nutrição, 21, 431-437.
Humphrey, S. (2007). Herbal Therapies During Lactation. In T. Hale & P. Hartmann (Eds.), Textbook of Human Lactation. Amarillo TX: Hale Publishing.
Johnson, B. (2005). Clinical Perspectives on the Health Effects of Moringa oleifera: A Promising Adjunct for Balanced Nutrition and Better Health. (August), 1-5
Lejano, D. C. (2009). Lowly no more: Showcasing malunggay-inspired dishes in Manila's high-end resto. Retrieved from http://www.bar.gov.ph/barchronicle/2009/may2009_features1.asp.
Reyes Sánchez, N., Spörndly, E., & Ledin, I. (2006). Effect of feeding different levels of foliage of Moringa oleifera to creole dairy cows on intake, digestibility, milk production and composition. Livestock Production Science, 101(1-3), 24-31.
Tecson-Mendoza, E. (2007). Development of Functional Foods in the Philippines. Food Science and Technology Research, 13(3), 179- 186.
Yabes-Almirante, C., & Lim, C. (1996). Enhancement of breastfeeding among hypertensive mothers.
Latest posts by Mark Reese
(see all)