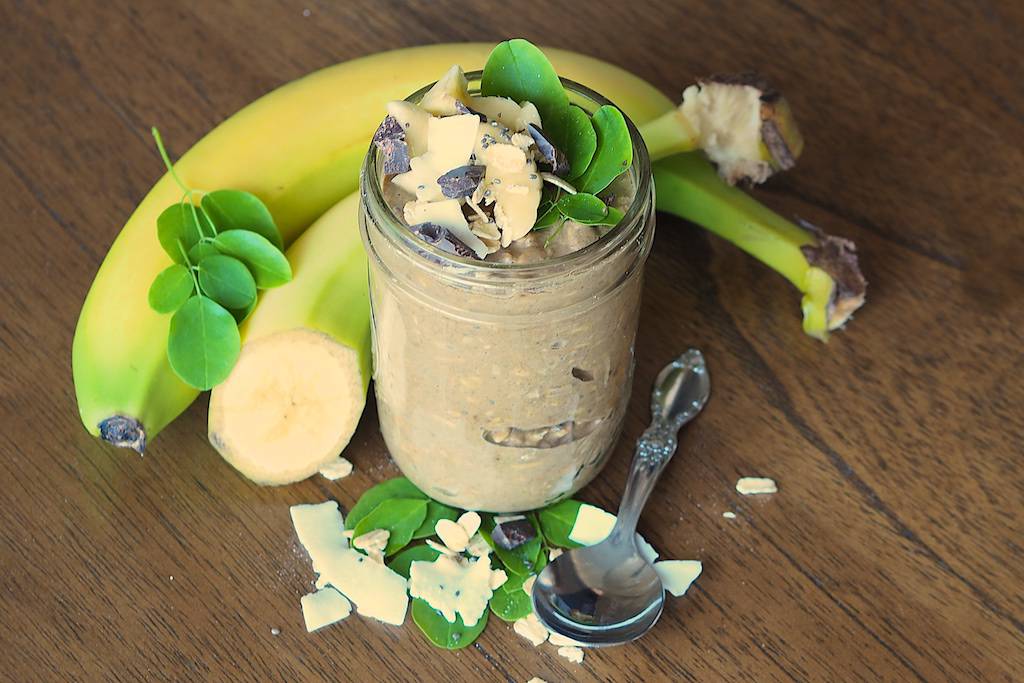 Moringa Overnight Oats: Creamy Chocolate Coconut Peanut Swirl
This recipe for Moringa overnight oats is extremely forgiving and can be easily adjusted to suit your taste, diet, or pantry. Be encouraged to interchange or eliminate various flavors to make your own delectable dish. The Moringa overnight oats require almost no prep and minimal cleanup as it can be prepared in the serving dish. Because of its simplicity, my 4 and 5 year olds can almost prepare this completely independently. This particular combination of flavors transports me back to my my mother's "No Bake Candy Cookies" from my childhood… minus the processed sugar.  It provides a protein boost along with the extra nutrients from Moringa powder and Chia seeds.
This can be served cold to maximize nutrients or warmed slightly for comfort on a cool morning.
For more information about Moringa check out benefits of Moringa or watch this great 10 minute Moringa documentary.
Place measured ingredients into jar or dish of choice.

Mix carefully leaving swirls as desired.

Cover dish and place in refrigerator overnight or for several hours.

Optional: drizzle with extra milk or syrup and top with anything desirable. Enjoy!