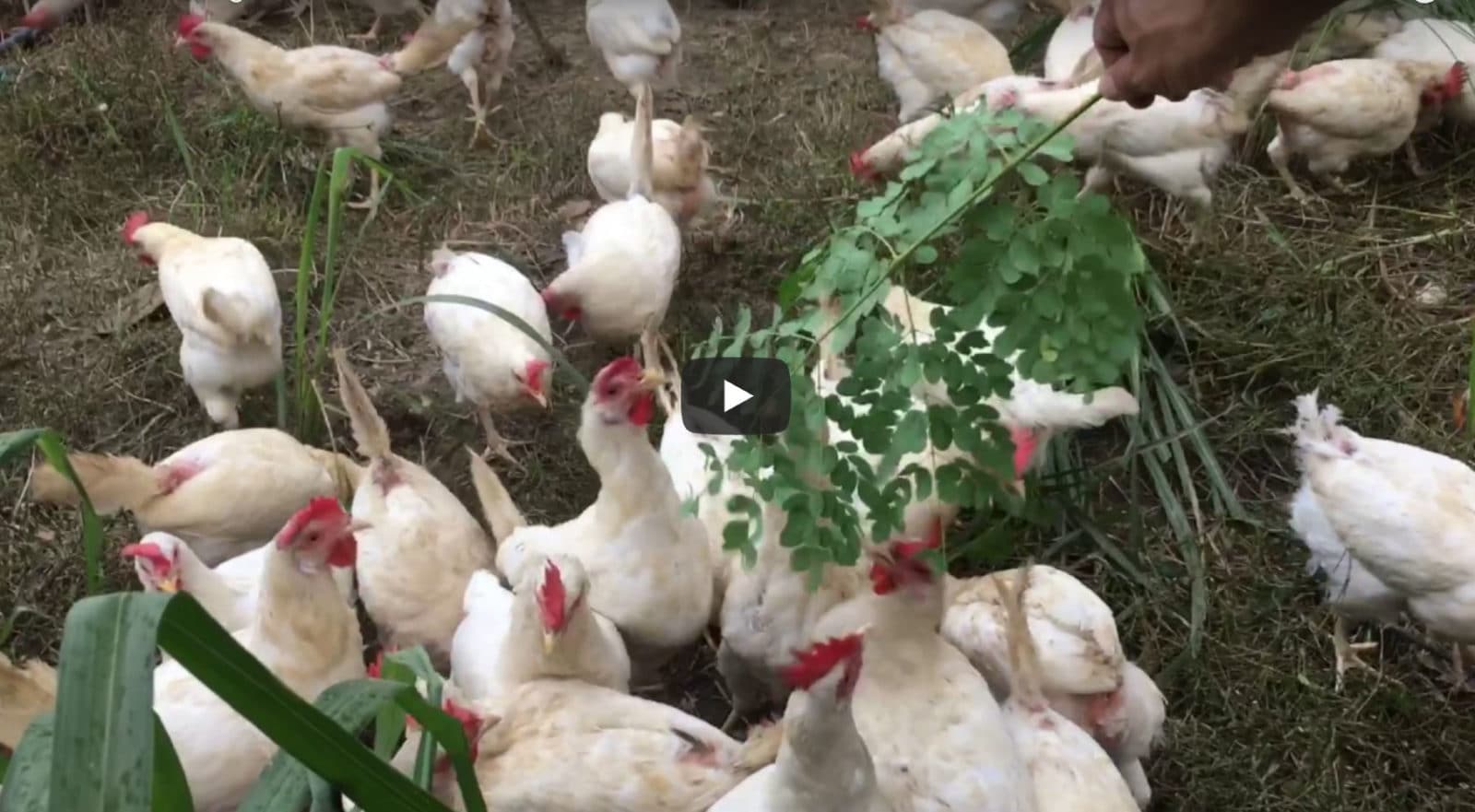 People often ask if chickens will eat fresh Moringa leaves. While I have heard mixed reports on chickens eating Moringa, the video below seems to answers the question clearly! Moringa is good for people and good for animals! If you have any experience feeding your chickens Moringa leaves we would love to hear about it! Please comment below.
Don't forget we also sell Fresh Moringa Leaves!
Moringa leaves finished less than 1 minute. @Natural Tropical Farm in Raub, Malaysia http://www.durianhunter.com/archives/moringa. Chickens love moringa
thumbnail courtesy of youtube.com
Mark Reese founded A Healthy Leaf in 2015. He has grown thousands of Moringa trees and helped countless others grow, learn about, and experience Moringa for themselves. He holds a Bachelor's of Science Degree from Lake Superior State University and a Masters of Science from the University of Hawaii were he worked as an Associate Researcher. He has published in peer-reviewed journals and presented his work at the national conference level. Mark continues to enjoy learning first-hand as well as researching about Moringa so he can write about it and educate others.
Latest posts by Mark Reese (see all)