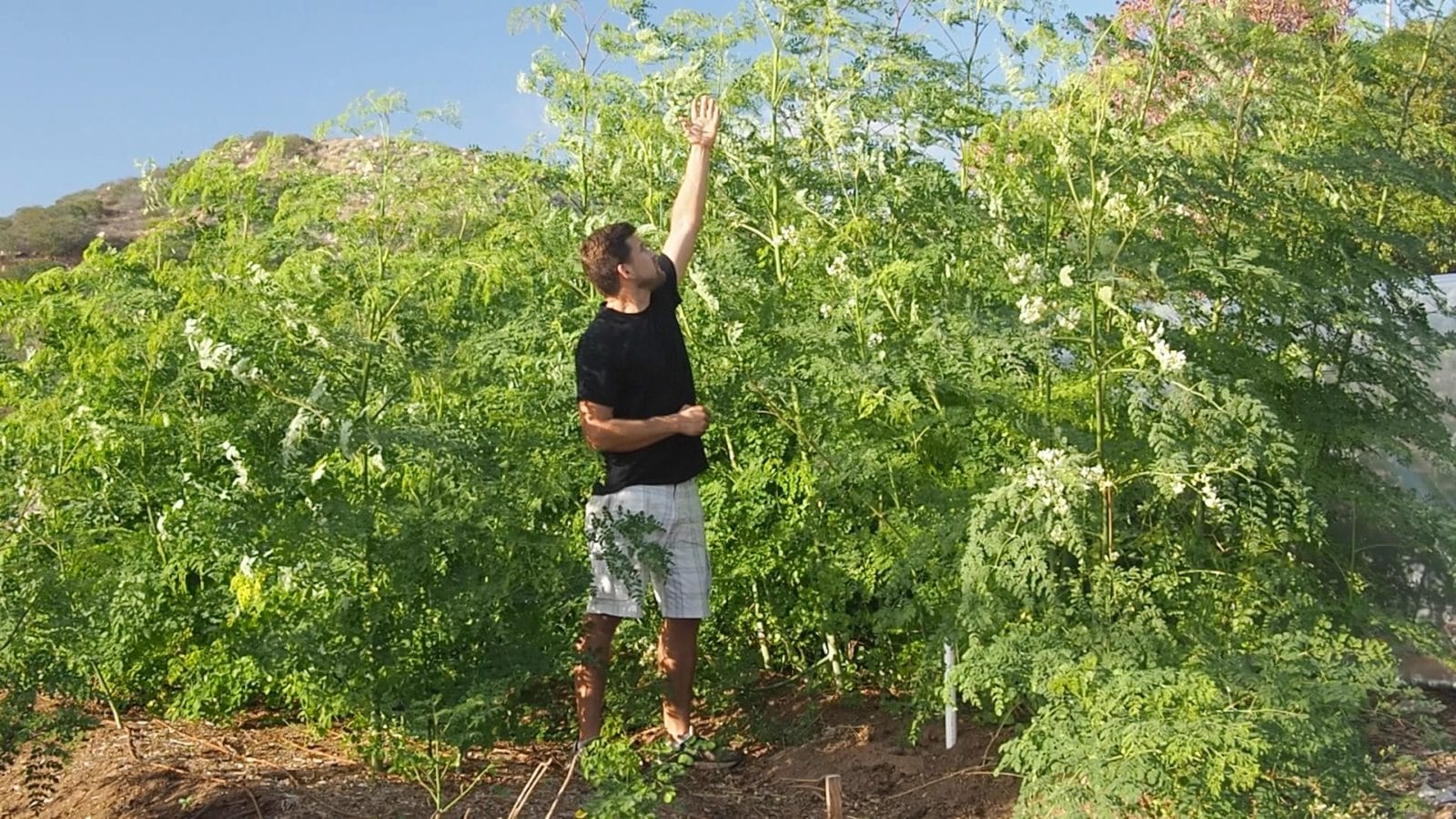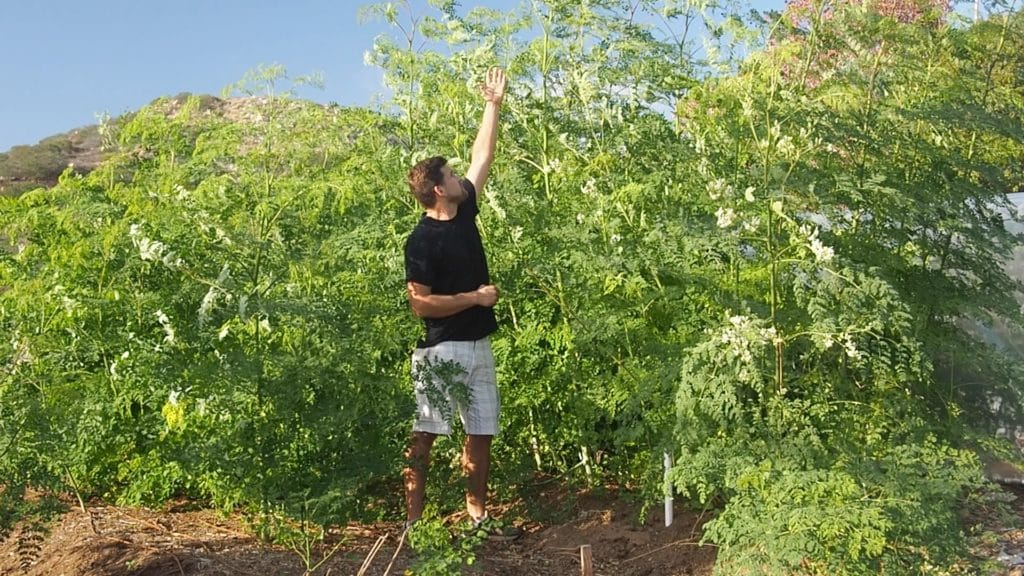 Moringa Leaf Production
If you plant Moringa trees for Moringa leaf production here is an example of what you can expect. These Moringa trees were planted from seed early July. The video was taken 3.5 months later in the middle of October and shows just how quickly Moringa oleifera can grow. Trees are on drip irragation as they are planted in an intensive plot.
This intensive plot of Moringa was prepared by digging about 1.5 feet deep to loosen the ground and mix in composted cow manure.
Latest posts by Mark Reese
(see all)