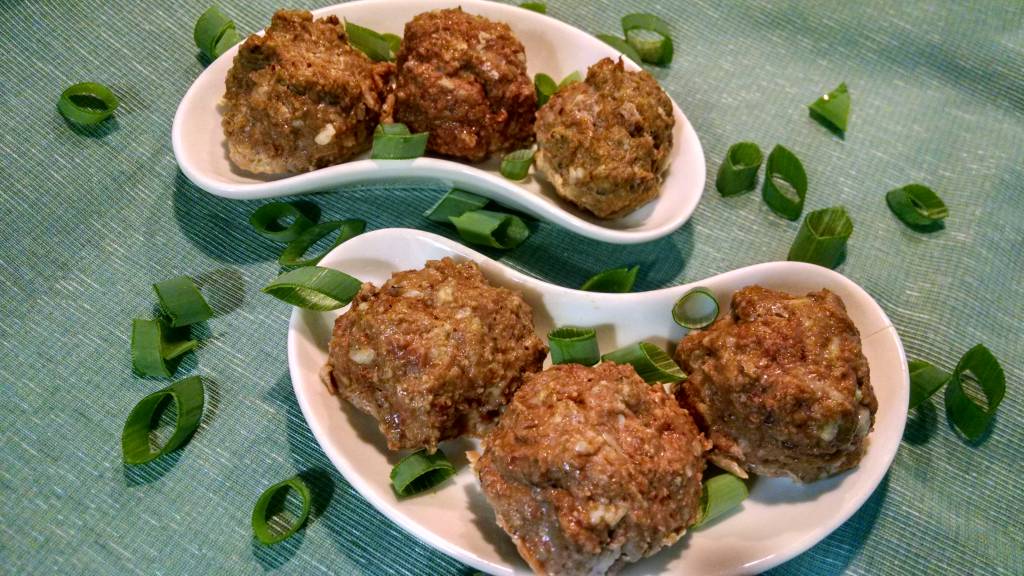 Savory Moringa Meatballs
This delicious baked meatball recipe is a regular on our meal plan, being a favorite among our family and guests. Though the ingredient list looks long, these Moringa meatballs come together fairly quickly and can be a fun group activity.  Our toddler enjoys helping with the "kid-friendly" steps, and she loves eating the final product! The recipe is flexible enough to suit differing diets (some users have subbed nutritional yeast in place of cheese, for example), and easily incorporates Moringa powder without altering the savory flavor. We usually share the baking time with some veggies and/or sweet potatoes, and complement the meal with a salad or rice/quinoa. You could also try a few meatballs within a flatbread or tortilla, alongside fresh greens and your favorite dip or dressing, for a nutritious take-along lunch. The cooked meatballs also freeze well and can be reheated and enjoyed weeks later.
This recipe was adapted from the following Incredible Baked Meatball recipe on Food.com: Incredible Baked Meatballs

4

eggs

1

cup

milk of choice

1

cup

grated cheese (such as cheddar or parmesan)

2

cups

bread crumbs or 1.3 cup flour of choice

(we use half nut & half garbanzo bean flour)

1

medium onion, minced

4

cloves

garlic, minced or crushed

1

teaspoon

dried oregano

2

teaspoons

good-quality salt

pepper to taste

1/2

cup

minced fresh basil (or 2 tablespoons dried basil)

1

teaspoon

turmeric powder (can adjust per your preference)

2

teaspoons

Moringa powder (can adjust per your preference)

2

pounds

ground meat of choice (we prefer beef)
Servings:
meatballs (approximately)
Preheat oven to 350 degrees Fahrenheit.

Crack eggs into large bowl.

Add milk and whisk until well mixed.

Add all other ingredients except meat, then whisk until well mixed.

Add meat, then you may wish to remove jewelry from hands/wrists before the next step.

Use hands to thoroughly knead meat into mixture.

Form golf ball sized meatballs, and place onto baking tray lined with parchment paper. Bake in preheated oven for 30 minutes, or until cooked through.