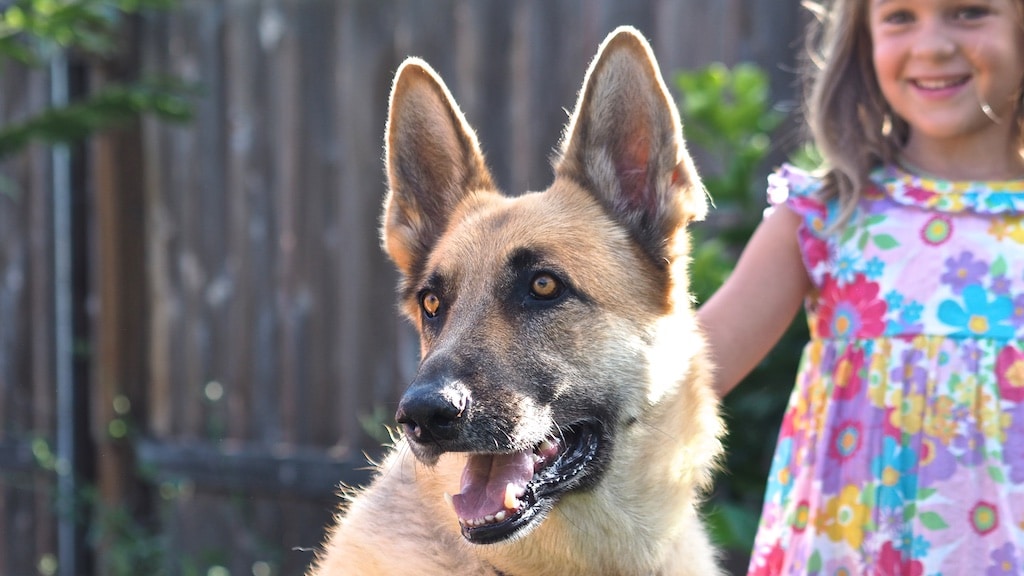 Moringa Doggy Biscuits: Maple Syrup, Peanut Butter, Sweet Potato
Our Moringa Doggy Biscuits recipe offers a whole lot of "wonderful" in a homemade treat! Moringa powder, made from the leaves of the Moringa tree, gives the immune system a major boost while providing powerful cell protection. Moringa is good for people and their beloved pets alike!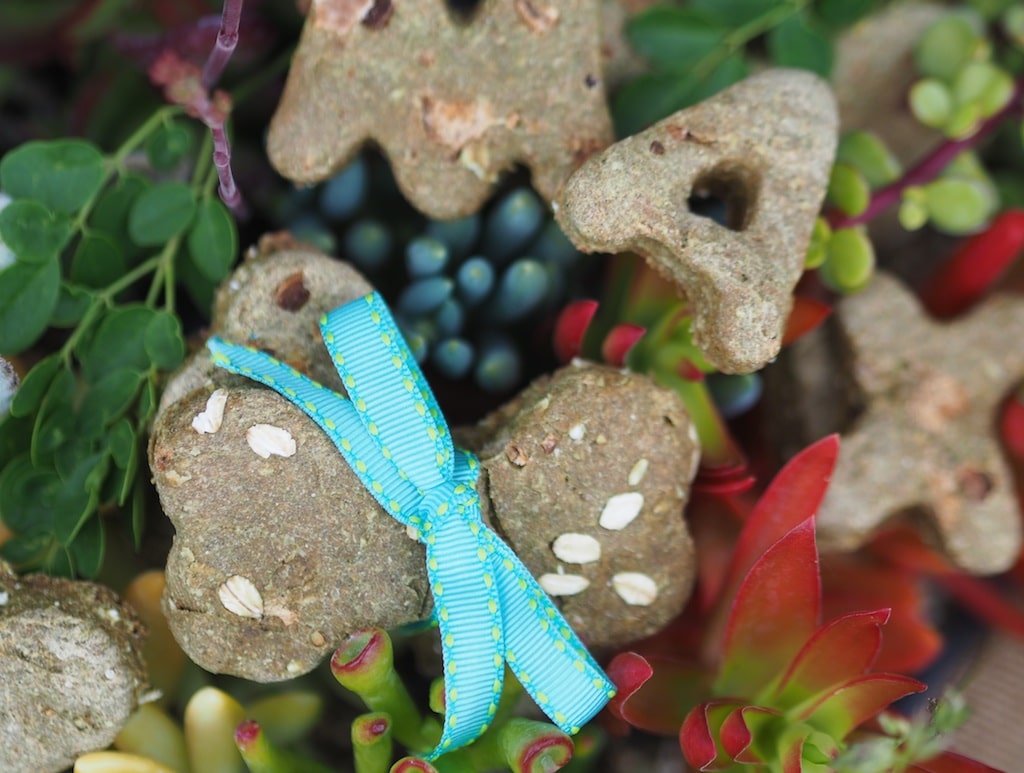 We had been contemplating putting together an easy-to-follow recipe for dog treats for awhile since Moringa is beneficial for animals (chickens, horses, rabbits etc…)!
Our neighbor's dog Max's 5th birthday was the perfect motivation!  He is a German Shepherd that is so loving to all of our girls! My animal-loving 4 year old adores him!
I am thrilled to say these treats passed the MAX TEST!  We hope your 4 footed friends will enjoy them as much as Max does!
Here's a breakdown of some of the ingredient benefits to make these Moringa Doggy Biscuits into a tasty and healthy treat for the dogs that are special in your life.
Moringa Doggy Biscuits Ingredients
Moringa Powder  is simply made from dried and powdered leaves from the Moringa Tree (make sure to buy USDA certified organic without any additives). Moringa seriously enhances these doggy treats by adding sources of protein, minerals, antioxidants, anti-inflammatories, and vitamins.
If that isn't enough, our Moringa Doggy Biscuits recipe pairs Moringa powder with maple syrup, peanut butter, sweet potatoes, and several other beneficial ingredients.
Maple syrup is currently getting quite a reputation as a health food with a long list of benefits! While this ingredient is technically optional, we included it to counter the distinguishing taste of Moringa as some dogs can be sensitive to this area of taste. Maple syrup is said to contain fewer calories than honey while having an even higher concentration of minerals.
On to Sweet Potatoes which are a beautifully natural source of  antioxidants, vitamins(A,C,B6), trace minerals, and dietary fiber.
Peanut Butter pumps in more protein, carbohydrates, and healthy fats for your active canines.   (Note: If you're not making your own nut butter, check the label.)
Ground flaxseed is a good source of omega-3 fatty acids which are good for skin and coat. Flaxseed adds additional fiber. 
Eggs along with peanut butter act to bind these Moringa Doggy Biscuits together; they are also a very digestible protein that offers riboflavin (B2) and selenium, a trace mineral. Oat flour is another terrific source of fiber which can assist with bowel regularity. And Cinnamon apparently is good for dogs, too.
Give your Pet a Health Boost!
We hope you try out a batch of these Moringa Doggy Biscuits. Don't keep Moringa a secret! Be sure to share some with your friends!
Click the following link to learn more about Moringa Benefits.
Buy Your USDA Certified Organic Moringa Powder Today!
To learn about how healthy pets can turn around and improve your health read: All You Need to Know About Pets Improving Your Health
**Several of my kids actually wanted to eat these…and since we knew what was in them, I could feel confident fulfilling my girls' snack request for Moringa Doggy Biscuits:)
1 3/4

cups

whole wheat flour

1/2

cup

oat flour

could omit and increase amount of wheat flour

2

Tbsp

ground flaxseed

optional

2

Tbsp

Moringa powder

1/2

tsp

ground cinnamon

3/4

cup

sweet potato

pureed

3

Tbsp

peanut butter

3

whole

eggs

2

Tbsp

maple syrup

alternative: raw honey or omit

coconut oil

as needed

rolled oats

as desired
Mix flours, ground flaxseed, Moringa powder, and cinnamon in a medium bowl until evenly combined.

Whip sweet potatoes, peanut butter, eggs, and maple syrup.

Combine wet and dry ingredients. (If you are mixing by hand, start with a wooden spoon. Progress to your hands thoroughly kneading the dough.) It should form into a somewhat stiff, dry dough.

Clean flat workspace or countertop. Lightly oil surface. Place dough ball on prepared surface.

Roll dough out into about 1/2 inch thickness. (Optional: sprinkle prepared work surface with rolled oats. prior to rolling dough.) Cut into desired size/shape.

Place onto baking sheet. If you are making different sizes, group similar size treats together as their baking times will be similar. (Note: We used a cast iron sheet. This combined with the oiled kneading surface and oils in the dough did not require additional pan preparation. Also, we were able to fit the entire recipe onto one standard size baking sheet since these do not expand when baked.)

Put in preheated oven until dry. Reminder: The size of your treats will affect your baking time. (Note: We tend to bake 20-25 minutes then turn off the oven and leave unopened for an additional 20 minutes. If you are concerned about storing for a long period of time, be sure to completely dry dog biscuits to prevent any molding.)