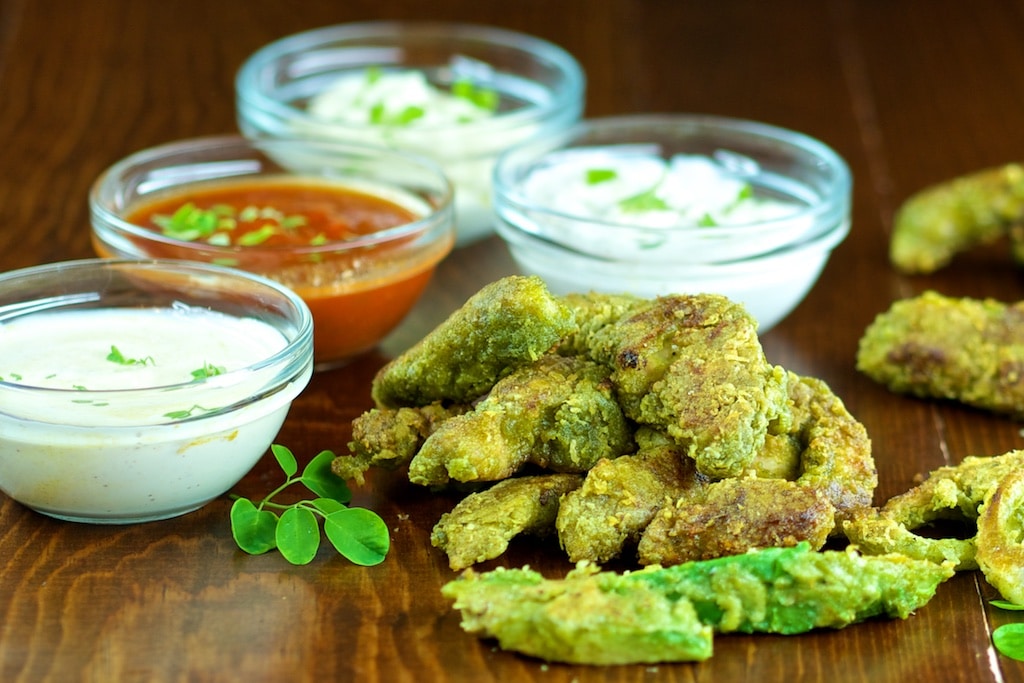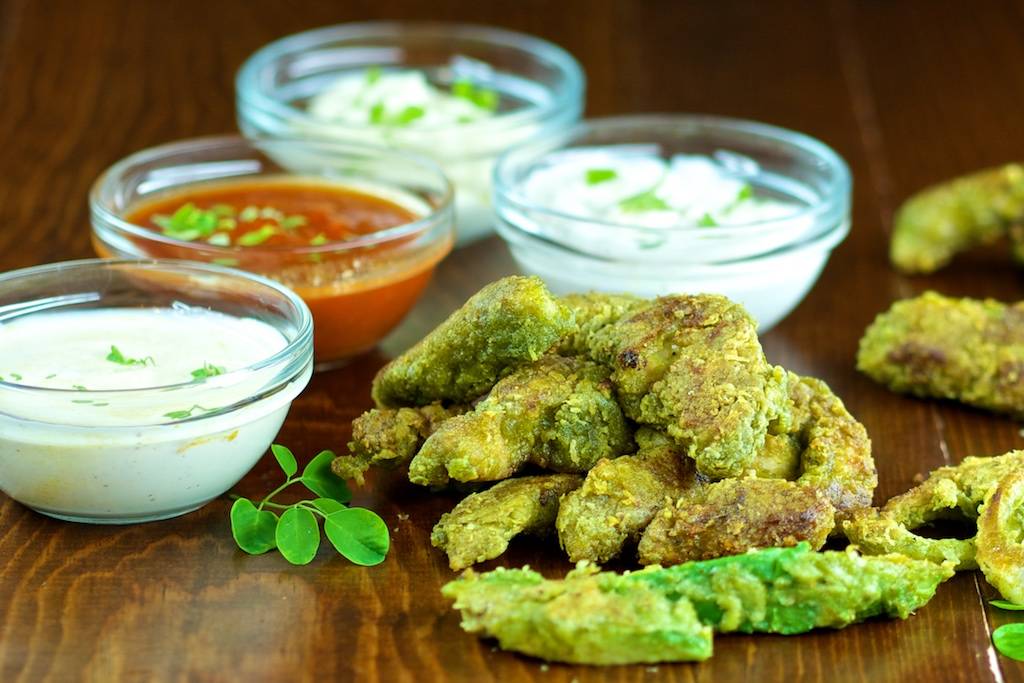 Cheesy Moringa Chicken Tenders
This simple recipe is a regular in our home, being approved by even the toddler.  These Cheesy Moringa Chicken Tenders can be made with poultry such as boneless, skinless chicken breast or with fish such as cod.  The addition of Moringa powder into the breading boosts the nutritional content while retaining the delicious cheesy flavor.  Any remaining breading can be used up on your vegetables of choice as we did here with onion rings and mushrooms (sweet potato or avocado fries would be amazing as well!).   Pair with a salad and/or your favorite side for a well-balanced meal or double (or triple!) the recipe for a truly crowd-pleasing entree.

1

pound

boneless, skinless chicken breast or fish

1

beaten egg
3/4

cup

flour such as tapioca, arrowroot, or cornstarch

1/2

cup

finely grated cheese such as parmesan or asiago

1

tsp

good-quality salt

1

tsp

Moringa powder

(you can increase per your preference)
Cut meat into strips or chunks

Combine four breading ingredients (starch, cheese, salt, and Moringa powder) together in a separate bowl

Set up workstation with meat, egg, breading, cooking pan or skillet, and receiving plate in that order

Heat pan or skillet and add small amount of oil of your choice or butter if required (I prefer butter to retain the cheesy flavor of the breading).

Dredge meat in beaten egg, then in breading mixture, then place in pan or on skillet.

Cook thoroughly on both sides, then move to receiving plate.

Repeat with any remaining meat and vegetables of your choice if you have extra egg and breading.

Serve warm with ketchup or favorite dipping sauce. Enjoy!