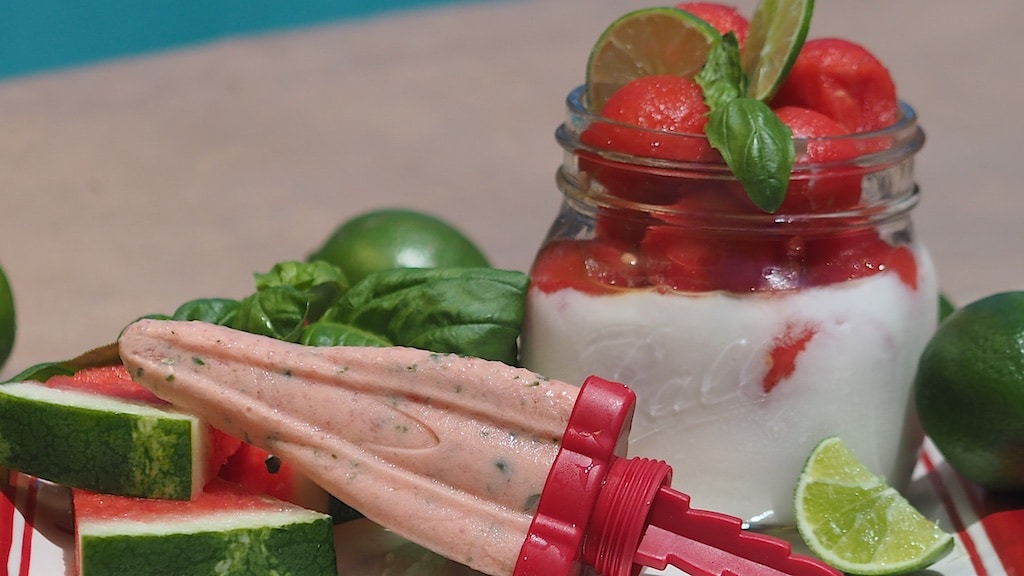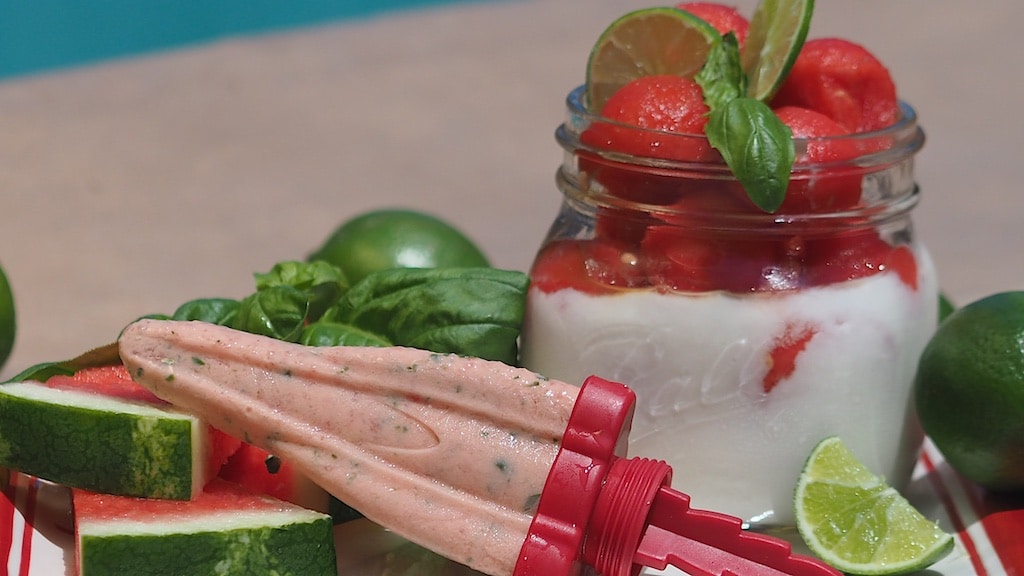 Basil Moringa Watermelon-Limeade Popsicle
Moringatasticly Refreshing!  What screams freshness and summertime more than zesty limes, fresh basil, and ripe "some-kind-of good" watermelon? How about these 3 ingredients blended together and put on a stick?!
Mix in some Moringa and pinch in some salt (pink himalayan) and sit back and relax.  I can already hear those precious summertime sounds: the squeals of glee, hilarious laughter, splashes from the pool,  waves crashing on the shore….
Sunshine, Sand, and "Some more" Basil Moringa Watermelon-Limeade Popsicles, Please!
If you do not currently have a source to fresh Moringa leaves ,  it's super economical to grow your own.  Ahealthyleaf does sell seeds, saplings or roots–check out some of our videos on how to grow and the climate required to grow.  If you are in a cooler climate for part of the year, you may have the option to grow annually with the rest of your garden or in a pot or green house.
Moringa powder could certainly be substituted for the fresh leaves in this recipe.  Although, depending on the amount you choose to use, it may affect the popsicles' final color.
Please contact us here if you have any questions about growing  your own Moringa.

3

cups

watermelon large chunks

2.5-3

3/4

cup

whole milk yogurt

1

tsp

pure vanilla extract

1

juice

lime

1

zest

lime

8-9

medium

fresh basil leaves

adjust to taste

1/3

cup

fresh Moringa leaves

adjust to taste

quality salt

per taste
Place first 3 ingredients into blender and pulse until combined.

Add remaining ingredients and pulse until desired consistency.

Pour in desired popsicle molds and freeze until solid.